Pin It Now!
I love, love, love muslin! It's soft, pretty, and cheap to play around with. I made these sweet little gift pouches for my Tickled Pink theme party this weekend. I'll be posting all about the party over the next few days, but I wanted to start sharing do-able projects.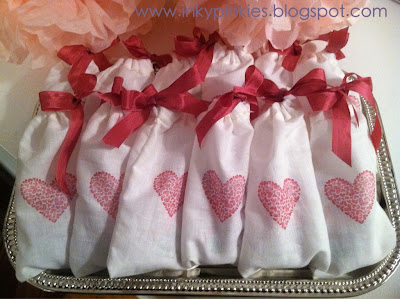 Each pouch is hand-stamped with the heart image from P.S. I Love You (Spring Mini) and has a matching ribbon drawstring of Rose Red Seam Binding Ribbon. They're just the right size to tuck a small sample-size lotion or antibacterial bottle.
Want to make some? Here's how:
Get some muslin, scrap fabric, or Stampin' Up designer fabric.
Cut a strip 4" x 14"
Run a straight stitch along both ends.
Fold in half, seam side out. Your bag is inside out at this point.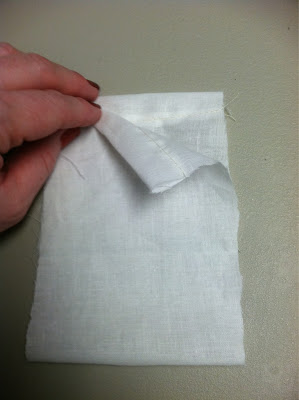 Stitch along both sides, but don't sew completely up to the top. Leave some room at the top for your ribbon to run through.
I took (2) 18" pieces of ribbon, and ran each through the sides with a safety pin attached at one end. This makes threading INFINITELY easier!
Then, voila! You have a stinkin' cute drawstring pouch to stamp on and fill up.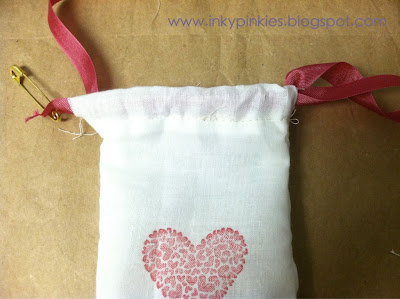 Have a blessed & creative day! Erika. www.erikaclark.stampinup.net