Pin It Now!
I just love a good swap! Checking out my tin of swap cards for days afterward, the fruit of so many talented crafty labors! I hosted my first SU! only swap recently. I've shared my Fall themed cards, and now here are all the Christmas!!! Cards!!!! 47 days till Santa comes, y'know.
The first is from Betsy, my upline. This card blew me away because she hand-cut ALL those little postage stamp indentations from the Deck The Halls DSP. The effect was so worthwhile, her card is CUTE!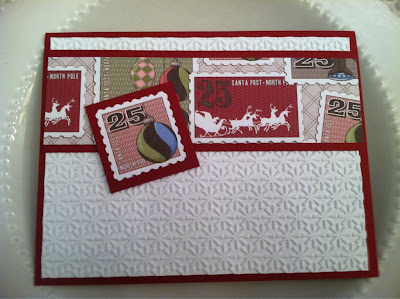 Here's Judyanne's card. She is the very best at coloring & blending. So much talent! She used Beautiful Season.
Elsie used the very versatile Delicate Doilies set. So pretty with all that texture!
Christmas Lodge was Rachel's pick! This tree is grand enough to stand alone, but hers is shimmery & distressed, and propped up on an easel card with bling. Love it!
I love circles! I have my own board dedicated to them on Pinterest. And I love Lisa's card with circles, rounded corners & lush velvet trim.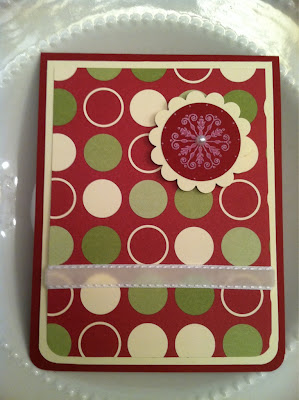 Pretty in plaid! Frosted Lodge DSP makes this snowy cabin look so cozy. Wrapped all up with Cherry Cobbler quilted ribbon. Nicely done, Heather!
There. Are you feeling a little Christmas Cheer?!
Have a blessed & creative day! Erika. www.erikaclark.stampinup.net