Pin It Now!
For my dear sister's baby shower, I wanted to try making a diaper cake. It was SO fun and easy to make. Three tiers of sweet smelling Pampers, 12 pairs of socks rolled into rosettes, 4 washcloths, 4 long-sleeved onesies, hair accessories. It's all in there!!!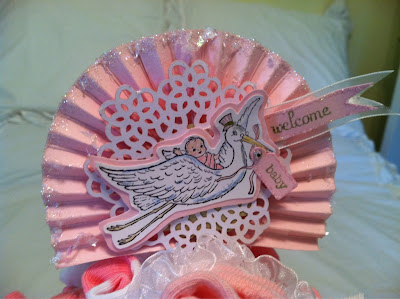 I made the topper with a new single stamp set from the Idea Book & Catalog, called Bringing Baby. It's such a sweet image, with a really retro looking baby (think Gerbers) and the stork! I made a large medallion and backed it with a paper doily from the Flirtatious DSP. Added mica flakes and dazzling diamonds to the edges to finish it off.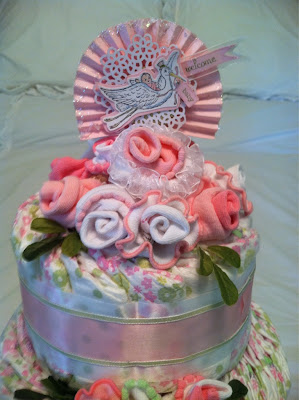 Here's how it looked at the party. She loved it!
Here's the momma, and my baby sister :)
Have a blessed & creative day! Erika. www.erikaclark.stampinup.net