Pin It Now!
Today I rediscovered something about myself that I've forgotten. You might feel this way, too. I make cards because #1, first and foremost, I love to play with paper! The #2 reason I make cards is because they're thoughtful and wonderful extensions of myself that I hope will brighten someone's day.
I think these fit both bills...
I came across a link on
Tip Junkie's blog
, and stopped dead in my tracks when I saw the first bookmark. I had to try
Sandy's Kusudama fold
right away.
Here was my first one...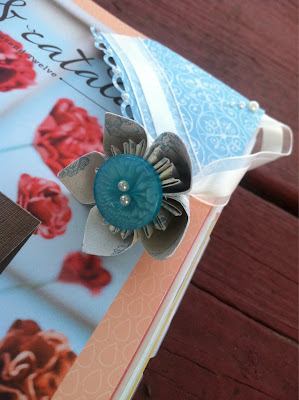 Then I couldn't stop! I had to try it with
all
of my new papers!
Different trims for each one...buttons, punches, bling...
And just like that, I have a beautiful half dozen Christmas or birthday gifts, ready to pair with a good book.
Fun! Give it a try.
Have a blessed & creative day! Erika. www.erikaclark.stampinup.net